One of Pakistan's superstars, Humaima Malick is bold when it comes to speaking her mind. She has never failed in speaking about women empowerment and has taken part in fighting against sexual harassment and cyber-bullying. And even after that, there are times when the starlet becomes a victim of harassment herself. However, just like always she is not afraid to stand up and fight against it. The recent incident where Humaima Malick had to face harassment in Lahore's Nishat Hotel is no different.
Recently, the starlet revealed the incident of experiencing harassment from a stalker in her Twitter account. Humaima Malick talked about how the stalker traced her address down and tried to trespass on her privacy while she was staying one of Lahore's most luxurious hotels: Nishat hotel.
Apparently, while staying at the 7-star hotel, Humaima experienced the loss of a close family member and was mourning in her hotel room when she got a message on her WhatsApp number. The stalker not only slipped his business card under her door but also stayed to hear her mourning.
Evidence of the harassment I had to endure at Nishat Hotel. Be aware if you lose a loved one and someone dies in your family while staying at Nishat – you cannot cry in your room otherwise people might drop business cards pic.twitter.com/tF5R0iynJW

— HUMAIMA MALICK (@HumaimaMalick) August 8, 2018
Humaima Malick also posted screenshots of her conversation with the stalker in efforts to expose the harasser for sneaking up on her.
The stalker refused to specify the source of his intel and went on with his creepy messages.
While being tormented by the incident, Humaima revealed that the hotel brushed off the matter completely.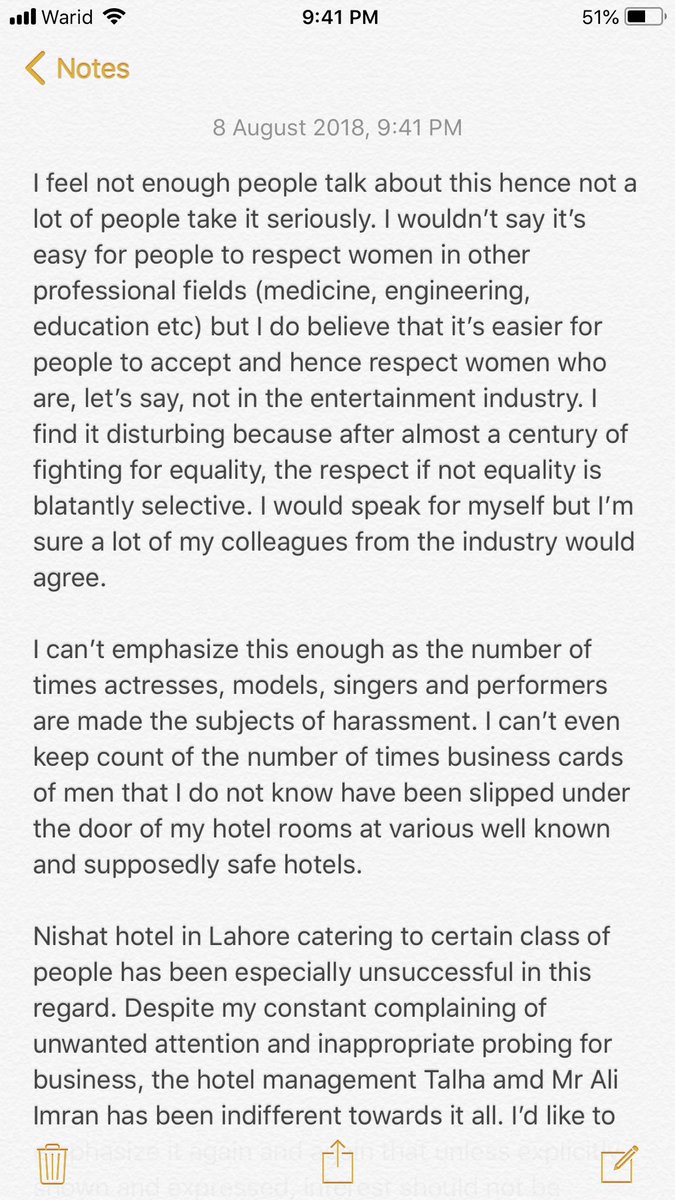 She named and shamed the hotel management as her complaint was ignored by Mr. Taha and Mr. Ali Imran.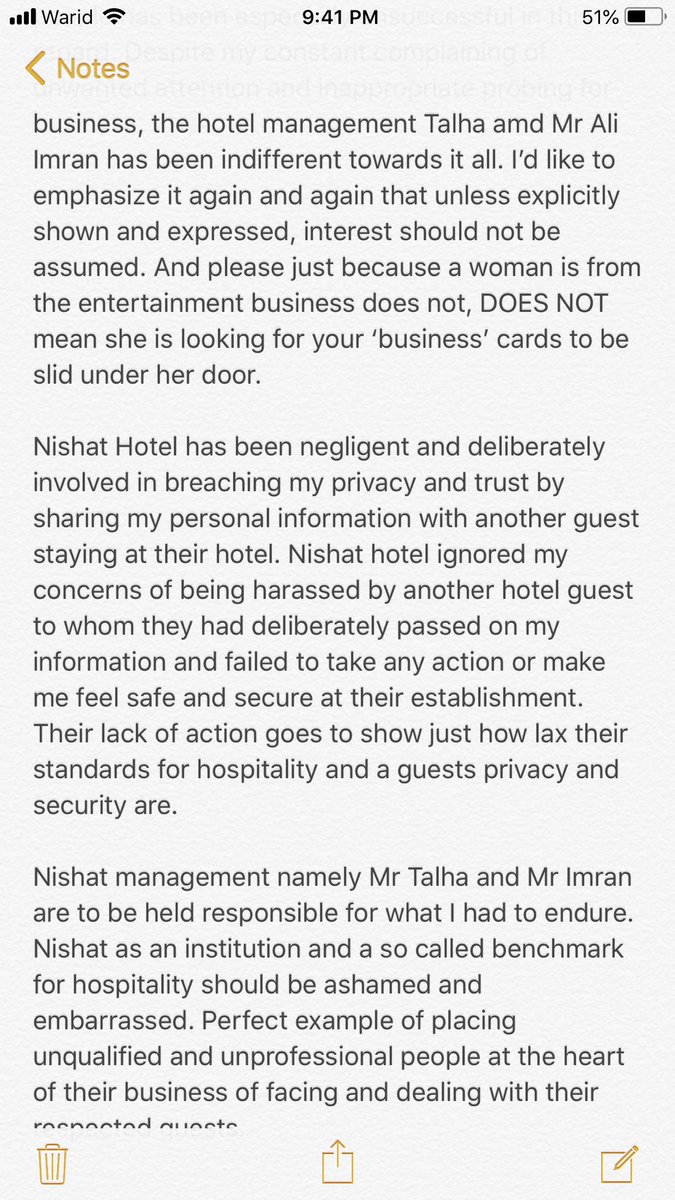 She also accused the management of the hotel for sharing her personal information with another guest without her permission.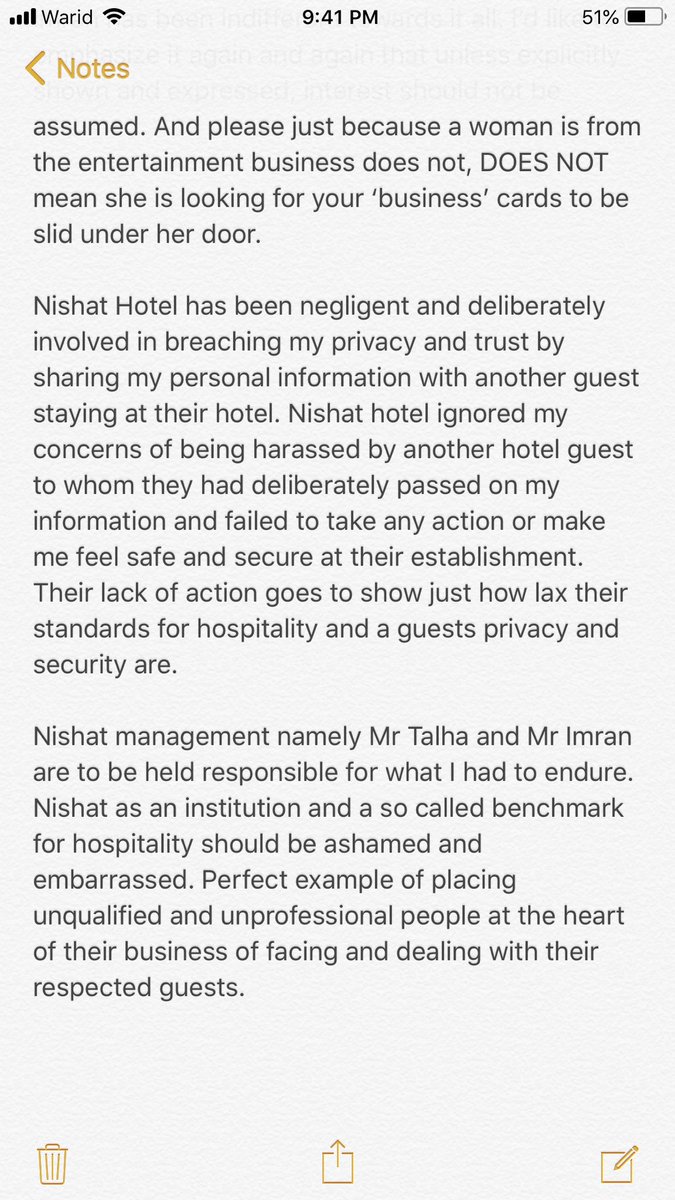 Humaima's protest to this incident is an important matter that should not be brushed off. As management, the hotel should make sure to secure the privacy of their guests and ensure that their stay is peaceful and safe.
Nishat Hotel is yet to respond on the matter.
What do you think of this post? Let us know in the comments below!
Make your life easy by getting movies and events tickets online. Download our mobile app for iOS & Android.