Pakistani model and actress, Mahira Khan has been making headlines no matter where she goes. Recently she was spotted in London during which she won an international award.
However, bagging the UK Asian Film Festival award wasn't the only reason she flew all the way to Britain. In fact, she recently gave an interview with Stephen Sackur to HARDtalk on BBC World News where she talked in detail about how she felt about working in Bollywood, the effects of political relation and the controversies that she had been dragged into.
I mean, remember the time when pictures of Mahira with Ranveer Kapoor were leaked on the internet during last year after a paparazzi in New York shamelessly took the picture and the internet went crazy?
To the question of what she feels about that incident now, Mahira Khan stated, "That was the first time in my entire career that I was caught up in a so-called controversy and it was strange because there were so many things in that. One, obviously you feel violated, you are in a personal downtime moment and someone has just photographed you."
"Two, obviously there was an uproar because here I was, someone who is extremely loved in Pakistan, and they sort of keep me up on this pedestal you know, they treat me with a lot of love and a lot of respect. And there are certain things I didn't realize that they don't want to see me do." She further added
"At that point yes, it was crazy, honestly because it lasted for a while… It was crazy, it was ridiculous." Mahira Khan explained.
As the failure of her dreamed film with Shahrukh Khan, Raees, getting banned in Pakistan for no proper reason, Mahira Khan couldn't celebrate the premiere of the films with her Indian co-stars either because of the tension between the two political countries. She added that her rejected in both of the countries was a two-way thing and that the actors are just stuck under the political fire. It was so bad that not only did the censor board ban the film, it also described it as "ugly, horrible, unacceptable depiction of Muslims". I mean.. whaaat? That's ridiculous.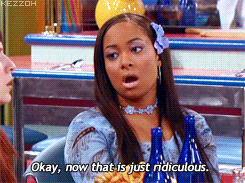 The actress explained how angry and sad she felt during that uproar and how she felt that her dream was crushed by people she wanted to watch it with.
"I was more excited about Raees being released in Pakistan than anywhere else because all I wanted was to sit there with my best friends and my child Azlaan and the audience and watch this and I couldn't."
Mahira also stated that she feels if had the movie released at any other time, it would not have been banned and honestly, we didn't like the ban either.
Mahira further told Stephen Sachur, the host, how she thinks that the decision was based on things that didn't even relate to the film itself. She also sided with her country when she said that India is the only one banning Pakistani films because Pakistan hasn't banned any Indian films whatsoever.
The official video of the interview is available in this link. Regardless of what happened, Mahira is currently firing back with7 Din Mohabbat In and Maula Jatt 2 that's about to release this year so look forward for more updates!
Make your life easy by getting movies and events tickets online. Download our mobile app for iOS & Android.