Being one of the exclusive awards of Pakistan entertainment industry everybody was keenly waiting to get to know about the nominees so let us all get ready for an evening full of allure, grace, and fun! The most awaited award event of the Pakistani entertainment industry, music and fashion world, the Lux Style Awards is all set to be held on 19th April and the nomination list has made its way out!
Nominees of LUX STYLE AWARDS 2017 Best Film Actor!
Ashar Azeem for Maalik
Maalik is a 2016 Pakistani Political, actioner film made by Ashir Azeem. The film lead role is done by Ashir Azeem. Maalik is a story about Paktoon family;A Pashtun family that outflows from the aftereffects of the Soviet war in Afghanistan and settles in Karachi. Ashar Azeem is playing the role of a A Special Services Group SSG officer Major .he who suffers a personal tragedy and starts a private security company.
Fahad Mustafa for Actor in Law
This film conveys the story of Shan Mirza (Fahad Mustafa), an ambitious actor who is a disappointment to his lawyer father (Om Puri). Thwarted in his acting career, he ends up satirizing a lawyer, using theatrics and over-the-top rhetoric in the courtroom while his father is away on Hajj.


Fahad Mustafa for Mah-e-Mir
Another great nomination of Fahad Mustfa for Mah E Mir, this is Pakistani biographical film pne amazing Dirction of Anjum Shahzad, produced by Khurram Rana, Sahir Rasheed, Badar Ikram and written by Sarmad Sehbai. Based on the life of the famous poet Mir Taqi Mir, role was nicely played by Fahad Mustafa.
Mohib Mirza for Bachaana
The other nomine is a leading role of romantic and thrilled film Bachaana. The film shows that their romance like a fairytale love story, with Mohib Mirza as the noble gentleman and Sanam Saeed as the sporadically blushing beauty
Yasir Hussain for Lahore Se Aagey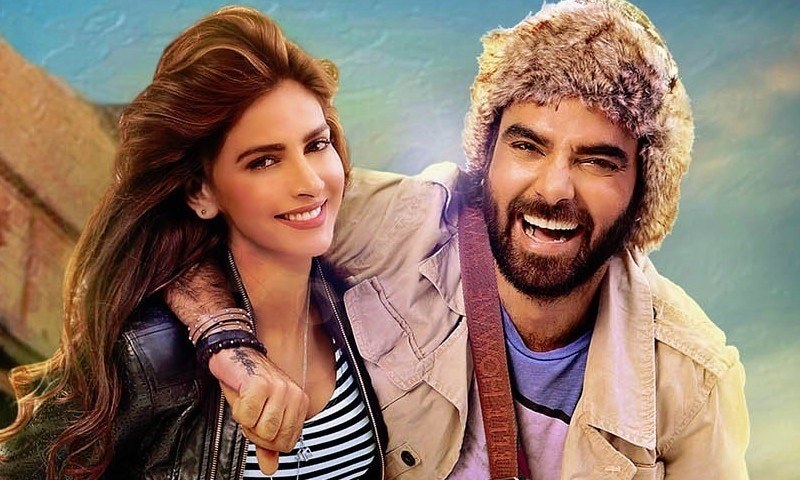 Lahore Se Aagey' has a fun, motivating, humorous and a very captivating storyline, we almost forgot to check our phones or the time. Writer and actor Yasir Hussain has done a great job in penning the story for the film. Yasir Hussain, is the limelight of this movie. He is, without any doubts, the stellar of the film. From writing the story to essaying the lead role as Moti, he charmed his audience effortlessly.
Make your life easy by getting movies and events tickets online. Download our mobile app for iOS & Android.