Rani Mukherjee is one of the top renowned actresses in Bollywood and has known to be off-set for many years. However, the Kuch Kuch Hota Hai diva is finally back to glam the silver screen with her seamless acting and vibrant smile.
There has been many films on teachers who make difference on the life of their students including Amir Khan's Taare Zameen Par and also taught the audience how each child is different and special.
Hichki not only does well in amazingly fitting the plot of the story in an Indian context, it also raises a the issue about the unsaid realities of class differences, the meritocratic system and a society full of competition. It also highlights how due to a well-meant law that helps place children from slums to school a.k.a. Right to Education Act, are treated in the society even though they have every right to good education. So, before we proceed here's the Official trailer:
The film shows how Naina Mathur is an adult who has a dream of being a teacher but due to her neurological defect, she faces many struggles. It also highlights how people with Tournette's Syndrome, if taught and raised correctly can become amazingly empowered people. For people who just aren't in the mood for romance and drama, director Malhotra has made sure to stay on the topic of the story rather than leaning towards the usual romance gigs.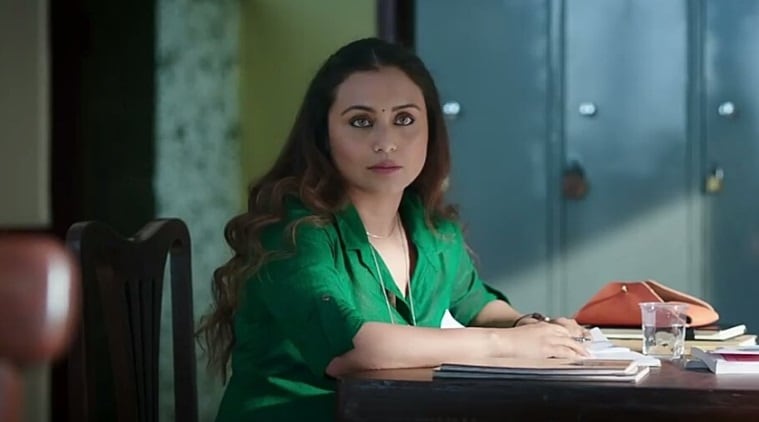 The story narrates as Naina Mathur (played by Rani Mukherjee), after facing rejections from 18 different schools finds an opening for a teacher job in her former school. The school also, looking at how ambitious Naina is, decides to give her the job despite her nervous tics and hiccups due to Tournette's Syndrome.
Naina (Rani Mukherjee) is then assigned to class 9F which comprises of students who live in nearby slums and are only admitted in the prestigious school because of the RTE law. Needless to say that the students are nothing like the regular obedient students as due to their poor status these students are those who have suffered from bullying and ignorance just because of their social status. Which is why, to not face any kind of teacher, the class does everything to drive her away until Naina makes them realize that not everyone's the same.
While Rani Mukerji has amazing acting skills due to her veteran status, the student actors also have spectacular acting skills and reveal their natural skills. Hichki is a film that not only celebrates the return of Muhkerjee but also highlights many important factors in our society and that it's good to be different because special people are the different ones.
So, due to how the story stays focused on children and overcoming different struggles, Hichki is something that is worth the pocket.
So, what are you waiting for? Book it now!
Make your life easy by getting movies and events tickets online. Download our mobile app for iOS & Android.