Sonu Ke Titu Ki Sweety Movie Review: A Different Kind of a Third-wheel Story!
By now most of us would have figured out that there's no stopping Director Luv Ranjan from making impeccable combinations in the shape of a movie. For many, Ranjan has come forward as a sweet guiding light to a new era of movies, mainly because for many, the old stories of love and drama are just not working out. Moreover, with previous successful movies like Akaash Vaani and Pyaar ka Punchnama, director Rajan this time as well proved his talent to us with his latest offering, Sonu Ke Titu Ki Sweety.
The movie itself has gotten both good and critical appreciation due to it's orthodox genre and has piqued a lot of interest from the viewers of it's trailer. The trailer literally turns itself to ask the audience whether a girlfriend can truly win against a best friend. I mean, the answer is obvious but that's exactly where curiosity caught it's audience. Will the girlfriend really win this time? I'm pretty sure I wasn't the only one who thought that.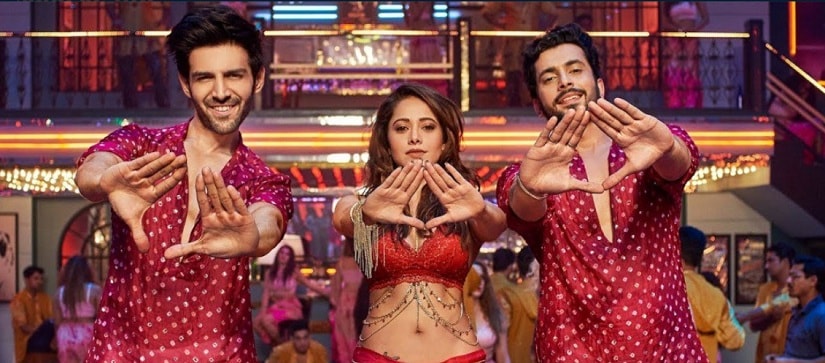 The film starts with a quick introduction of Sonu (Kartik Aaryan) and Titu (Sunny Singh) who are both childhood best friends. Sonu, who is like a very protective brotherly figure to Titu, is somehow very judgmental towards girls who approach his best friend and decides to be the one to get him out every time. That is until Titu's family decides to get him married to Sweety (Nushrat Bharucha), who appears to be too good to be true in the eyes of Sonu. Thus, an all-out battle of bromance vs romance takes place and let me tell you, Sweety isn't just your ordinary girlfriend who will quietly back down either. Director Ranjan makes sure to drive out the villain side of Sweety to make the film even more interesting to watch.
Some might complain about it's repetitive mind games but the film overall is something really different. Not only is it funny and emotional but it is also hilariously entertaining. So, anyone who is trying to find a reason to spend money on this film, the answer is yes, go for it. There's no doubt that this film is a must-watch for everyone.
Stay tuned for more updates!
Make your life easy by getting movies and events tickets online. Download our mobile app for iOS & Android.