With the success of its predecessor, Jawani Phir Nahi Ani 2 ( JPNA 2 ) has been making waves across the nation with its trailer launch and wide-scale promotions. Moreover, while the team of JPNA 2 is busy with these promotions, things might have taken a shocking turn. Actor and writer Vasay Chaudhry recently announced that he will be boycotting the promotions for JPNA 2 and the reason for his boycott has wrapped us all in complete surprise!
Actor Vasay Chaudhry, who has written the fantastic film as well as playing a part in it has announced that he will not be a part of any of the promotional events, including the video of song Tillay Wale Jooti! And honestly, we were just as shocked at first.
Vasay then took it to Twitter account and shared,
I Wont be a part of these shoots or the Tilay wali Songs video.I am Boycotting this segment of the promotions as a tribute to Hamza Abbasi.He sacrificed last time,this time it will be me…hopefully it will have the same results at the BO as JPNA 1. #boycottforluck #JPNA2 pic.twitter.com/glhyYD7mnX

— vasay chaudhry (@vasaych) August 1, 2018
Apparently, Vasay Chaudhry is boycotting this segment of promotions as a 'tribute' to Hamza Ali Abbasi, his co-star in the original JPNA, and to gather luck for the success of the film. Aww!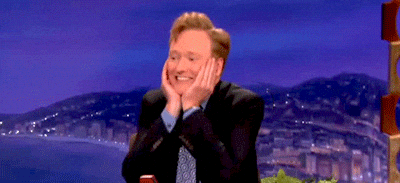 Hamza Ali Abbasi also boycotted the promotional events of the first part of Jawani Phir Nahi Ani which may have helped it to turn out as one of the most successful movies of Pakistan. The first part also played a great role in the revival of the Pakistani cinema. Honestly, it may sound like an odd tradition but when you combine the fact that Vasay Chaudhry is famous for his funny wits, his absence may have more to do with his schedule than anything else!
Regardless of that, we are very excited about the release of the movie and wish the cast the best of luck.
Jawani Phir Nahi Ani 2 is scheduled to be released this Eid ul Azha along with other works. Until then, check out the trailer below and don't forget to book your tickets by clicking here!
What do you think of this post? Let us know in the comments below!
Make your life easy by getting movies and events tickets online. Download our mobile app for iOS & Android.