The Cake Premiere has been taking place in not just all parts of Pakistan but took place in the world premiere, London as well. On the 29th of March, 2018, Cake made its way to one of the biggest cinemas of Karachi – Nuplex in order to mark the start of the Pakistan International Film Festival.
The movie was screened at 7:00pm, prior to its Red Carpet event inside Nueplex Cinema located at The Place Mall.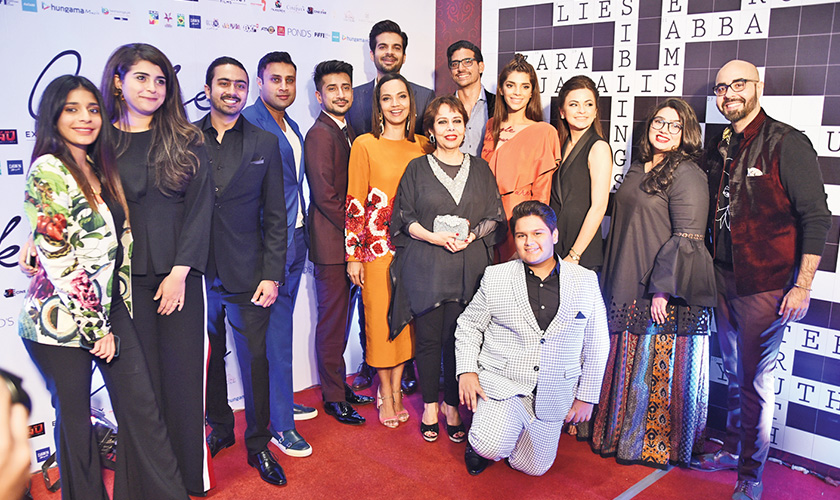 Of course, the main cast including Aamina Sheikh, Sanam Saeed and Adnan Malik were also present to greet fans and journalists during the premiere. Fans got to sit close to their favorite starlets in the same cinema and watch the movie of the season unveil itself. Other cast also included Moomal Sheikh, Deepak Perwani, Adeel Hussain, Nadia Hussain who attended the screening as well.
The plot of the film focuses on various characters within a family and the struggles they face together. It's something that any family from any part of the world can deeply relate to.

The Cake premiere not only showed an amazing plot, it was accompanied with amazing sound tracks. The Sketches, who have composed the OST for the film. 'Meri Duniya' is an absolutely amazing track that put the audience in awe.
Mo Azmi, the cinematographer who captures Karachi and interior Sindh in its purest form deserves many praises.The camerawork was experimental and unique as well.
After the wondrous Cake premiere, there was a Q&A session held inside the cinema room where many journalists, bloggers and movie fanatics gathered to ask their question from the cast.

One of the audience even questioned why the movie was title 'Cake' instead of something else? To which Sanam Saeed explained, "One of the reasons why the film is titled Cake is because Amina's character had a dream of being a patisserie in Paris. However, the main reason is that Cake has many slices and these slices represent each and every person in a family and the struggles they go through together."
What's more exciting is that writer/director Asim Abbasi is already working on his next project and we cannot wait until we see more of his amazing work. Kudos to the team!
Make your life easy by getting movies and events tickets online. Download our mobile app for iOS & Android.